Building Capacity - AAK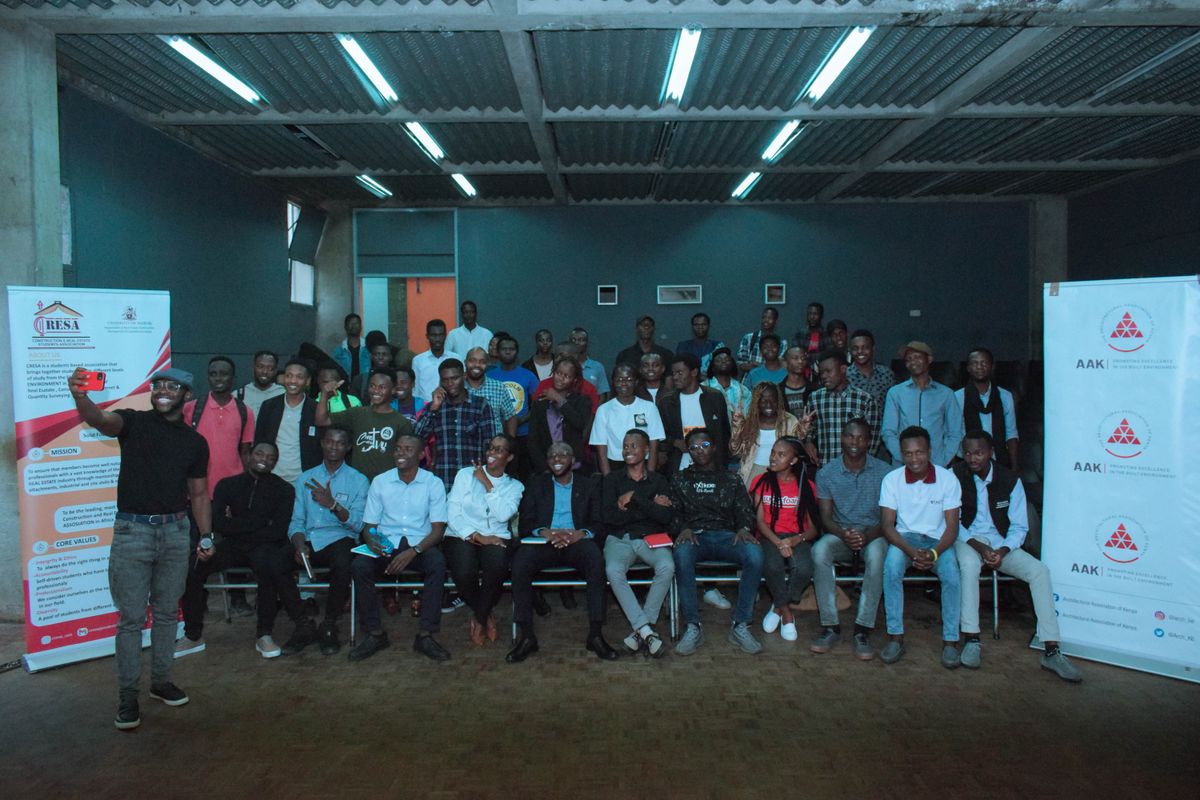 An hour before actual time, making his way right into ADD premises, was one of our guest speakers Martin Mbugua. Probably you are wondering whether he is actually Kenyan or was there a quick errand to attend to prior the main event. Well, no! He is a construction project manager and time is an asset class that we project managers value most. Despite this, he is an alternative dispute resolution [ADR] practitioner, a partner at Quantycosts and currently serves as the secretary AAK - Construction Project Managers Chapter. Joining him was Irene Jebichii, a quantity surveyor working for Konza Technopolis and also currently serving as the Ass. Secretary AAK - Quantity Surveyors chapter. Yes, guys CRESA had this time invited two chapters from the Architectural Association of Kenya represented by our two guests.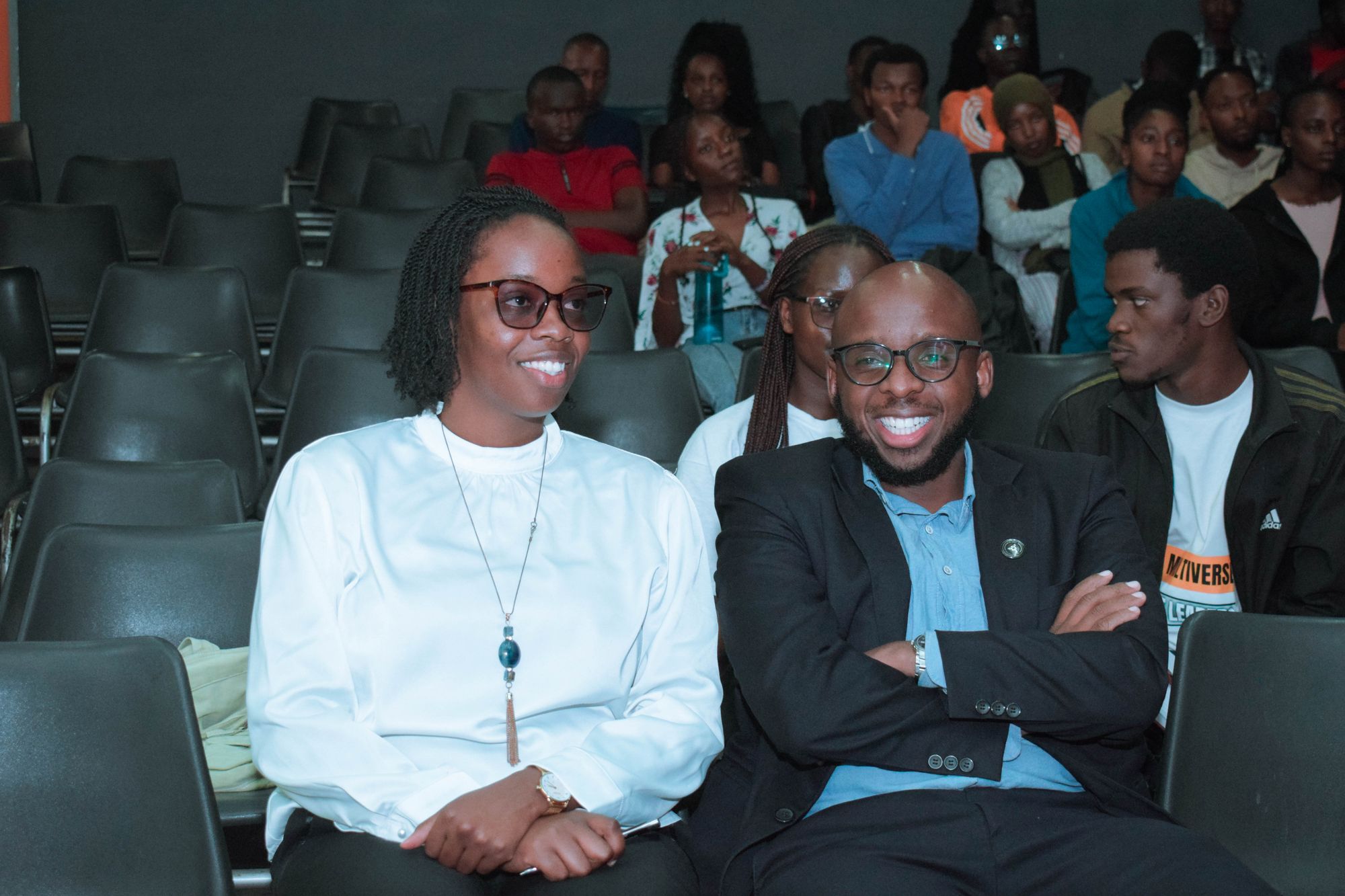 Taking the stage was Martin Mbugua with over twelve years of experience in the built industry specializing in construction management, project management, cost engineering, contract management, litigation support, arbitration, and construction adjudication. He has experience working on projects in Kenya, Ethiopia, and Somalia for individuals, corporate bodies, government institutions, and international organizations. A construction project manager who is a partner in a quantity surveying firm, this is interesting! You may have heard of the 'bottom-up' approach, but forget everything you think you know for now and get to understand it in Mbugua's context. The construction industry is wide and as a student you might be overwhelmed on which area to specialize in. This is often as a result of lack of an understanding of what skill you are actually capable of pulling an A game at and bottom up is something that has worked for him in identifying his area of specialization. Learning a craft from as below as its basic application is quite a good approach that you and I as a student can consider approaching especially during our internships. It might seem too low for a graduate but understanding these skills at that level gives you a locus to actually firmly decide on which craft you can specialize and assume it as you escalate up the ladder to being a specialist.
"Essence of the career talks is to connect students with the industry. We need to knock doors of opportunities for our students." Arch. peter Njeru Chair Department RECMQS.
That was our chair joining us for the talk just before introducing our next speaker. Being a stout member of AAK and having grown professionally while there, he then picked five random students from the quorum and offered to sponsor their way to becoming student members of AAK. It's really amazing to have such a supporting department. You could be wondering why is it important to join AAK or what is this AAK. It is an association encompassing the quantity surveyors, construction project managers, architects and even planners. A family that with only Ksh.500 you get to join as a student member and earn the chance to not only network but hang out and participate in the association's events with professionals. All you have to do is take the initiative, part ways with five hundred shillings and thank me later.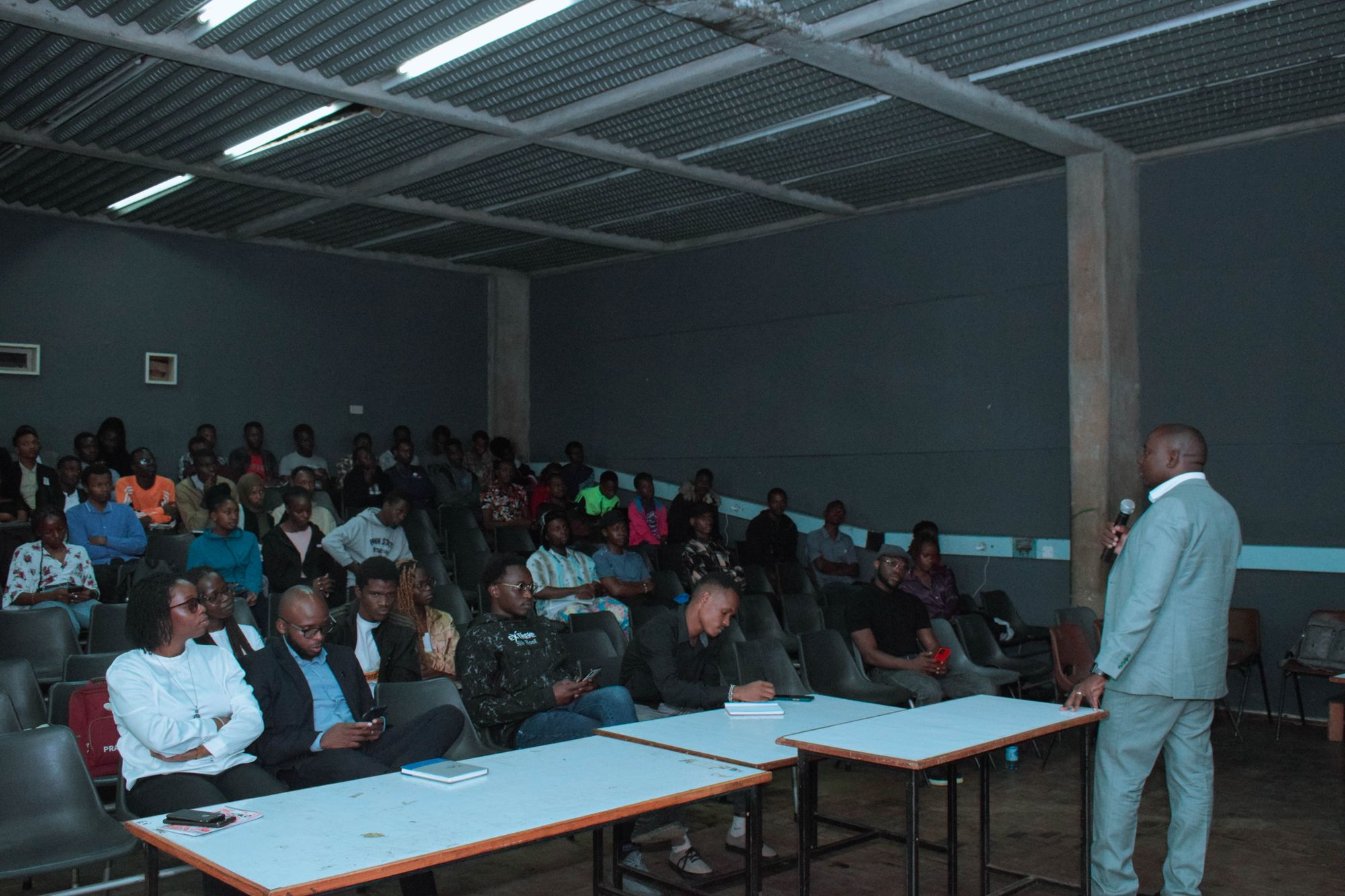 Next was Irene Jebichii, a proud mentee of the WIRE and AAK mentorship programs. We all look up to someone and mentorship is really important not only for career growth but also personal growth.
"There are various sectors that have emerged in the industry that require specialization and a good area to diversify. Go out there with an open mind." Irene Jebichii.
Most of us probably visualize of working in construction firms but the built environment is quite widespread such that every field depends on it. Irene has had the chance to traverse different fields including the medical field in the capacity of a quantity surveyor. Building capacity as student for you to participate in the built environment should include remaining relevant by ensuring you equip yourself with skills that are needed and not limiting yourself with what is required of you. You can only be limited by your imaginations.
To wrap up the session were quite a series of events starting off with refreshments, followed by a session of Q&A and finally an interactive session to network with our guests one on one. A blog could not do justice to the day but as I leave, here is a patting shot.
"Creating a collaborative engagement between colleagues while in school will pay off later in your career." Martin Mbugua MCIArb.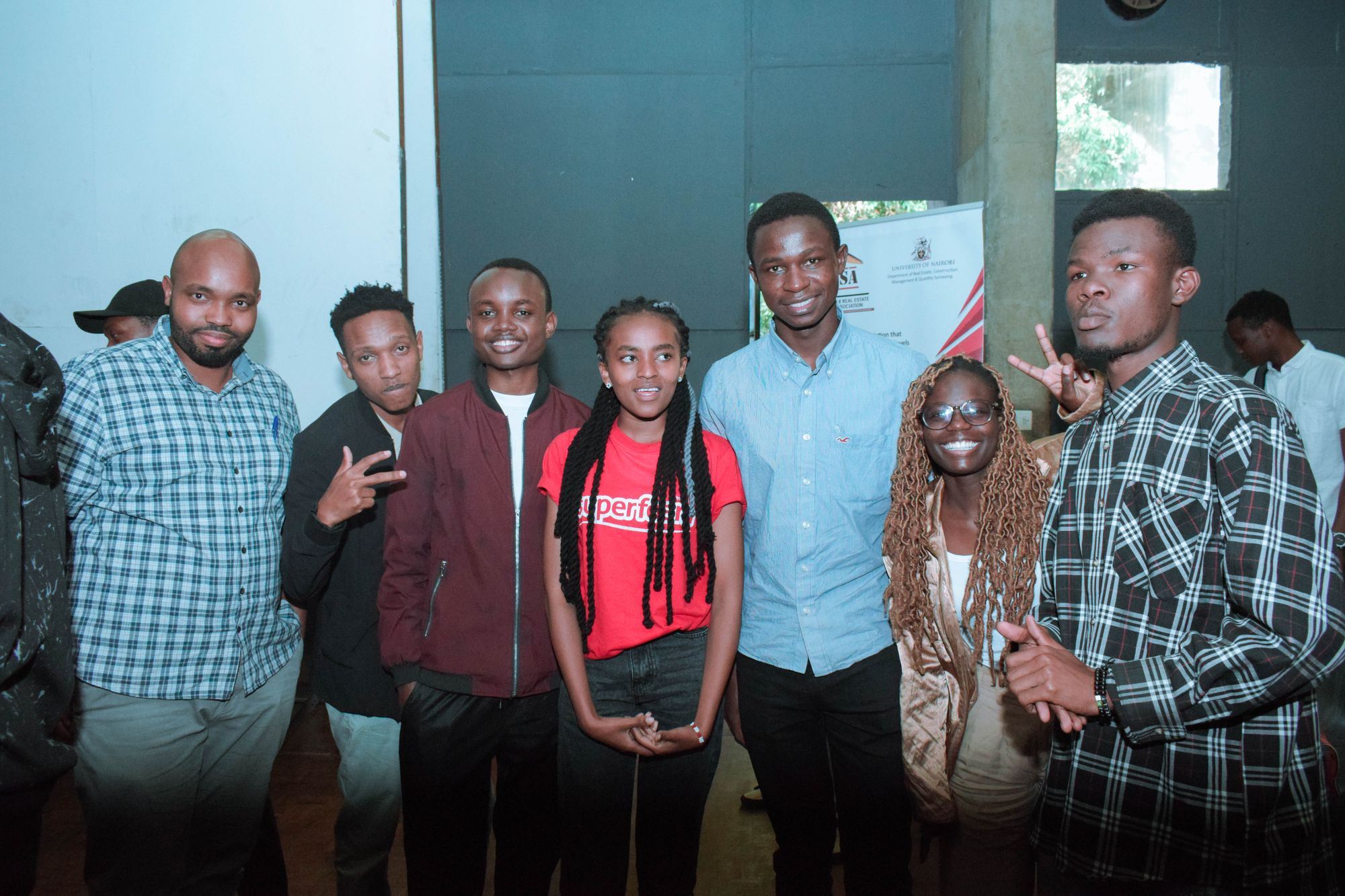 Join AAK today.